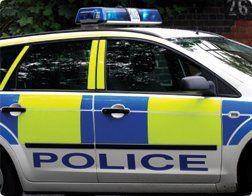 POLICE have launched another race hate probe after the home of a Polish mother and her son was attacked in east Belfast last night.
Thugs smashed the living room window of the house in Templemore Avenue around 11.30 pm.
Then the windscreen of the son's car parked outside was also broken.
The victims, aged 47 and 27 were in the house at the time and fortunately escaped injury.
They have lived in the house for the past two years and have been in Northern Ireland since 2008.
They attackers have also cost the son his job in Lisburn as he has no other way of getting to work.
Police have blamed a recent spate of hate crimes in the area on the UVF.
Detectives have appealed for information about this latest incident to contact them on 101 or confidentially through Crimestoppers on 0800 555 111.
The recent spate of attacks on Polish families is being raised today at a meeting with senior police.
Honorary Polish Consul Jerome Mullen is holding face-to-face talks with Assistant Chief Constable Will Kerr.
He said he has been "appalled" at the level of attacks on Polish families in north, south and east Belfast over the past few months.
At the weekend, graffiti saying "locals only" was daubed on three properties at Roslyn Street.