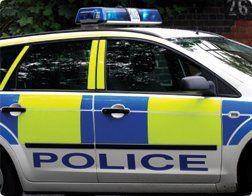 THREE men arrested by detectives investigating the death of a man in on Thursday have been released on bail pending further enquiries.
The 28-year-old man died suddenly at premises in Kenlis Street, Banbridge, Co Down.
Detectives said they were looking at a possible drugs link to his death.
Two other men were taken to hospital for treatment.
Three men, one man in his 40s and two men in their 20s, were subsequently arrested but have now been freed.
Police have appealed for anyone with information about the death to contact detectives on the non-emergency 101 number.
It brings to six the number of people who have died in the last two years in Banbridge from the effects of drugs.